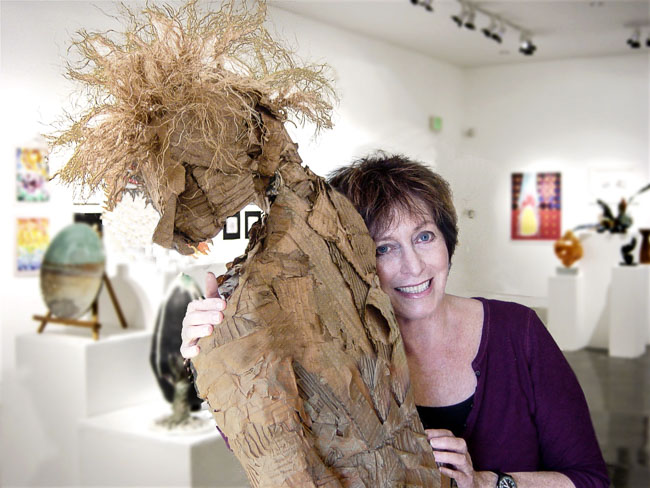 Artist's Statement
Transforming my observations about life into sculpture is as much a necessity as it is a desire. I'm interested in the ways art connects me with the viewer, and in the different and surprising ways the viewer responds.
Working with nature's substances is a sensual experience. Continuously, the malleability of the material allows me to find the essence of my vision. By introducing and blending the elements, such as metal, wood, fabric, clay and cardboard, I'm giving myself the challenge and opportunity to further express the richness of life around me.
The idea that my art is a conversation, first with myself, then with another person remains my primary inspiration.
Sandra Robbins